Rights of children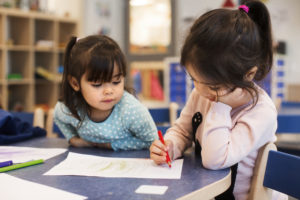 (Barns rättigheter)
---
United Nations Convention on the Rights of the Child
(Barnkonventionen)
The United Nations Convention on the Rights of the Child describes the rights that all children should enjoy.
Like nearly every other country, Sweden is a signatory. In other words, Sweden has promised to follow the convention.
The most important principles of the convention are that all children have equal rights and are entitled to equal protection, and that no child may be discriminated against. Children are entitled to live and develop, to think and say what they want. The best interests of children must always come first.
---
Children's Ombudsman
(Barnombudsmannen)
The Children's Ombudsman is a government agency dedicated to looking out for the rights of children. The goal is for children to be respected and have the opportunity for development, security, participation and influence in society.
---
Important ages
(Viktiga åldrar)
Swedes become criminally liable when they turn 15. In other words, Swedes can be sentenced for a criminal offence only after their 15th birthday.
Swedes become legally competent when they turn 18. That's when they are entitled to make their own decisions and build their own households. They can also vote, marry, borrow money and obtain a driving licence.